So, college happened, which means I didn't have much time to read, which means I didn't have much to write about. But, the glorious time that is Winter Break is soon upon us, and I expect to get a lot of reading done in those three weeks. Before that, I figured I should catch the blog up on what I read in September, October, and November. It isn't much, folks, it isn't much.
The Curious Incident of the Dog in Night-Time by Mark Haddon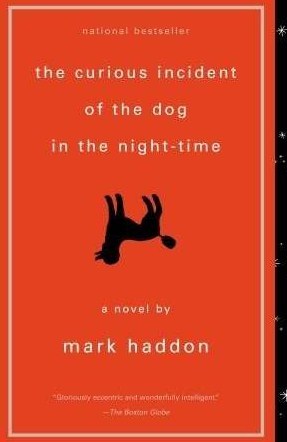 I really enjoyed this book. It was a quick, easy read that was also very complex. I appreciate Haddon's choice to present this sort of perspective to the reading world (the narrator is presumably autistic) and it was overall a good reading experience.
Tess of the D'Urbervilles by Thomas Hardy
Ah, Tess. This book was different than I expected, but I still enjoyed it quite a bit. It's definitely a tragic tale, but I think it's worth reading. It's one of those books, however, that I enjoyed while I was reading it, but looking back on it it doesn't give me that satisfying "I really loved that book" feeling. I'm glad I read it, and would recommend it if you want to read more classics, but it's not a new favorite of mine.
Thinks... by David Lodge
I liked this book, but again, it's not one of my favorites. I wouldn't have picked it up on my own, but I had to read it for class (like most of these books) and overall it was an enjoyable reading experience. It made me want to keep reading, and I definitely got immersed in the story. An interesting read, especially if you have an interest in consciousness or the dualist/materialist debate.
Dracula by Bram Stoker
I was not expecting to enjoy this book, and I kind of loved it. I didn't know anything about the Dracula story apart from the fact that Dracula is a vampire, but trust me, there is so much more to this novel. It revolves around way more than just Dracula, and Professor Van Helsing is now one of my favorite literary characters. I highly recommend this one.
Habibi by Craig Thompson
This is the ONLY book I've had time to read for fun lately. One of my professors let me borrow it after I told her I had done a research project on Islamic calligraphy. The art in this book is stunning. The story itself is definitely gritty and a bit graphic, but I really enjoyed it.