What did I read in July? Not all that much, it feels like. Here's what I managed to get to:
My Age of Anxiety by Scott Stossel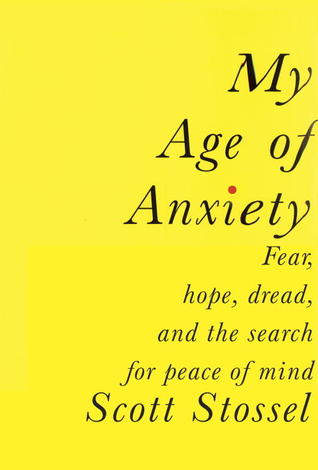 If you have an interest in anxiety you will find this book interesting. It is not a manual on how to cope with anxiety; in fact I think it gave me more things to be anxious about. It was fascinating nonetheless.
Listening is an Act of Love edited by Dave Isay
Despite the self-help-esque title, this is actually a compilation of true stories recorded by everyday Americans through the Stopycorps project. I highly recommend this to anyone. It is so moving, and it reminds us that everyone has a story to tell.
Ghost World by Daniel Clowes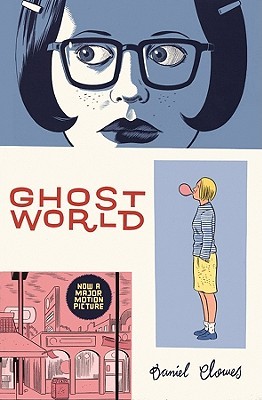 The description or blurb (I can't remember which) of this graphic novel claims that it is one of the most accurate depictions of young people. Which I found funny because I did not relate to the characters at all. It was depressing without being moving, the characters were extremely annoying, and I just didn't get it.
Saving Francesca by Melina Marchetta
I liked this book. I probably would have enjoyed it more a few years ago, when I was still a fairly frequent YA reader, but this book had the same feeling of some of the books I used to love reading, and it didn't make me roll my eyes, at least that I can remember.
The Essential Calvin and Hobbes by Bill Watterson
I saw this on the shelf at the library and had to revisit it. Calvin and Hobbes actually aren't my favorite comic strip (that would be a tie between
Mutts
and
Zits
), but I really enjoy reading these collections.
I also got about halfway through
Our Mutual Friend by Charles Dickens
. This is a book I have to read for class. I have kind of a so-so opinion of Dickens. I've previously read
Great Expectations
, and now that I've read that and half of OMF, from what I can tell I generally enjoy reading Dickens in that it is not a painful experience. For a classic the writing is smooth and quick-moving, despite the fact that Dickens does not write short books. But I won't be rushing to pick any of his work up for my own enjoyment, although eventually I would like to read more of his work.
For August I'll be focusing on finishing up OMF, and I am also picking up
The Book of Life by Deborah Harkness
tomorrow, so I should be finishing that one up since it's a library copy.